Welcome to my weekly wrap-up! Here is where you can see my books read during the past week, books to be read next week, books I have added to my shelves, any bookish happenings and the like. I have linked to Stacking the Shelves, the Saturday Situation, the Saturday Review of Books, Talk of the Town, Bought, Borrowed & Bagged, The Sunday Salon, Caffeinated Book Reviewer's Sunday Wrap-Up,  It's Monday! What Are You Reading? and Mailbox Monday. So check out what I've been up to this past week and what to expect next week.
---
Books Added This Week
From NetGalley
Unf*ck Your Habitat by Rachel Hoffman – Finally, a housekeeping and organizational system developed for those of us who'd describe our current living situation as a "f*cking mess" that we "really need to get around to fixing one day." Unf*ck Your Habitat is for anyone who has been left behind by traditional aspirational systems. The ones that ignore single people with full-time jobs; people without kids but living with roommates; and people with mental illnesses or physical limitations. Most organizational books are aimed at stay-at-home moms, DIYers, and people who seem to have unimaginable amounts of free time. They assume we all iron our sheets, have linen napkins to match our table runners, and can keep plants alive for longer than a week. Basically, they ignore most of us living here in the real world. Interspersed with lists and challenges, this practical, no-nonsense advice relies on a 20/10 system (20 minutes of cleaning followed by a 10-minute break; no marathon cleaning allowed) to help you develop lifelong habits. It motivates you to embrace a new lifestyle in manageable sections so you can actually start applying the tactics as you progress. For everyone stuck between The Life-Changing Magic of Tidying Up and Adulting, this philosophy is decidedly more realistic than aspirational, but the goal is the same: not everyone will have a showcase of a home, but whatever your habitat, you deserve for it to bring you happiness, not stress.
The Girl Before by JP Delaney – Please make a list of every possession you consider essential to your life. The request seems odd, even intrusive—and for the two women who answer, the consequences are devastating. EMMA – Reeling from a traumatic break-in, Emma wants a new place to live. But none of the apartments she sees are affordable or feel safe. Until One Folgate Street. The house is an architectural masterpiece: a minimalist design of pale stone, plate glass, and soaring ceilings. But there are rules. The enigmatic architect who designed the house retains full control: no books, no throw pillows, no photos or clutter or personal effects of any kind. The space is intended to transform its occupant—and it does. JANE – After a personal tragedy, Jane needs a fresh start. When she finds One Folgate Street she is instantly drawn to the space—and to its aloof but seductive creator. Moving in, Jane soon learns about the untimely death of the home's previous tenant, a woman similar to Jane in age and appearance. As Jane tries to untangle truth from lies, she unwittingly follows the same patterns, makes the same choices, crosses paths with the same people, and experiences the same terror, as the girl before.
From Edelweiss
Radio Silence by Alice Oseman – Frances Janvier spends most of her time studying. Everyone knows Aled Last as that quiet boy who gets straight As. You probably think that they are going to fall in love or something. Since he is a boy and she is a girl. They don't. They make a podcast. In a world determined to shut them up, knock them down, and set them on a cookie cutter life path, Frances and Aled struggle to find their voices over the course of one life-changing year. Will they have the courage to show everyone who they really are? Or will they be met with radio silence?
Long May She Reign by Rhiannon Thomas – Freya was never meant be queen. Twenty third in line to the throne, she never dreamed of a life in the palace, and would much rather research in her laboratory than participate in the intrigues of court. However, when an extravagant banquet turns deadly and the king and those closest to him are poisoned, Freya suddenly finds herself on the throne. Freya may have escaped the massacre, but she is far from safe. The nobles don't respect her, her councilors want to control her, and with the mystery of who killed the king still unsolved, Freya knows that a single mistake could cost her the kingdom – and her life. Freya is determined to survive, and that means uncovering the murderers herself. Until then, she can't trust anyone. Not her advisers. Not the king's dashing and enigmatic illegitimate son. Not even her own father, who always wanted the best for her, but also wanted more power for himself. As Freya's enemies close in and her loyalties are tested, she must decide if she is ready to rule and, if so, how far she is willing to go to keep the crown.
Looking For Group by Rory Harrison – Dylan doesn't have a lot of experience with comfort. His room in the falling-down Village Estates can generously be categorized as "squalid," and he sure as hell isn't getting any love from his mother, who seemed to—no, definitely did—enjoy the perks that went along with being the parent of a "cancer kid." His only escape has been in the form of his favorite video game—World of Warcraft—and the one true friend who makes him feel understood, even if it is just online: Nuba. And now that Dylan is suddenly in remission, he wants to take Nuba on a real mission, one he never thought he'd live to set out on: a journey to a mysterious ship in the middle of the Salton Sea. But Nuba—real-life name Arden—is fighting her own battles, ones that Dylan can't always help her win. As they navigate their way west, they grapple with Nuba's father (who refuses to recognize his daughter's true gender), Dylan's addiction, and the messy, complicated romance fighting so hard to blossom through the cracks of their battle-hardened hearts.
---
Books Read This Week
How to Party With an Infant by Kaui Hart Hemmings – When Mele Bart told her boyfriend Bobby she was pregnant with his child, he stunned her with an announcement of his own: he was engaged to someone else. Fast forward two years, Mele's daughter is a toddler, and Bobby and his fiancée want Ellie to be the flower girl at their wedding. Mele, who also has agreed to attend the nuptials, knows she can't continue obsessing about Bobby and his cheese making, Napa-residing, fiancée. She needs something to do. So she answers a questionnaire provided by the San Francisco Mommy Club in elaborate and shocking detail and decides to enter their cookbook writing contest. Even though she joined the group out of desperation, Mele has found her people: Annie, Barrett, Georgia, and Henry (a stay-at-home dad). As the wedding date approaches, Mele uses her friends' stories to inspire recipes and find comfort, both.
Detached by Christina Kilbourne – Anna has always been so level-headed, so easy-going, so talented and funny. How could anyone have guessed she wanted to die? Anna is not like other people. For one thing, she's been an accomplished artist since she was a preschooler. For another, she's always felt like she didn't belong: not with other kids, not with her family, not in her body. It isn't until her grandparents are killed in a tragic accident, however, that Anna starts to feel untethered. She begins to wonder what it would be like if she didn't exist, and the thought of escaping the aimless drifting is the only thing that brings her comfort. When Anna overdoses on prescription painkillers, doctors realize she has been suffering from depression and start looking for a way to help her out of the desperate black hole she never thought she would escape. It's then that rock bottom comes into sight and the journey back to normal begins.
Nevernight by Jay Kristoff – In a land where three suns almost never set, a fledgling killer joins a school of assassins, seeking vengeance against the powers who destroyed her family. Daughter of an executed traitor, Mia Corvere is barely able to escape her father's failed rebellion with her life. Alone and friendless, she hides in a city built from the bones of a dead god, hunted by the Senate and her father's former comrades. But her gift for speaking with the shadows leads her to the door of a retired killer, and a future she never imagined. Now, a sixteen year old Mia is apprenticed to the deadliest flock of assassins in the entire Republic — the Red Church. Treachery and trials await her with the Church's halls, and to fail is to die. But if she survives to initiation, Mia will be inducted among the chosen of the Lady of Blessed Murder, and one step closer to the only thing she desires. Revenge.
Everything We Keep by Kerry Lonsdale – Sous chef Aimee Tierney has the perfect recipe for the perfect life: marry her childhood sweetheart, raise a family, and buy out her parents' restaurant. But when her fiancé, James Donato, vanishes in a boating accident, her well-baked future is swept out to sea. Instead of walking down the aisle on their wedding day, Aimee is at James's funeral—a funeral that leaves her more unsettled than at peace. As Aimee struggles to reconstruct her life, she delves deeper into James's disappearance. What she uncovers is an ocean of secrets that make her question everything about the life they built together. And just below the surface is a truth that may set Aimee free…or shatter her forever.
You Before Anyone Else by Julie Cross and Mark Perini – The supportive friend, the reliable daughter, the doting big-sister: Finley is used to being the glue that holds everyone together. But while her sweet demeanor makes her the perfect confidant, her wholesome look isn't landing her the high paying modeling jobs, which are what Finley needs if she is going to reopen her mother's dance studio. Enter Eddie. He's intense and driven, not to mention the life of every party, and he completely charms Finley. The last thing she wants is another commitment to stand in the way of her dreams, but when she's with Eddie, their chemistry takes over and she can let go of her responsibilities and just be. After all, what's so wrong about putting herself first once and a while? Except Eddie is hiding a secret. A big secret. And when it surfaces, he and Finley are going to have to choose between their love for each other and everything else…
---
 Books to be Read Next Week
Georgia Peaches and Other Forbidden Fruit by Jaye Robin Brown – Joanna Gordon has been out and proud for years, but when her popular radio evangelist father remarries and decides to move all three of them from Atlanta to the more conservative Rome, Georgia, he asks Jo to do the impossible: to lie low for the rest of her senior year. And Jo reluctantly agrees. Although it is (mostly) much easier for Jo to fit in as a straight girl, things get complicated when she meets Mary Carlson, the oh-so-tempting sister of her new friend at school. But Jo couldn't possibly think of breaking her promise to her dad. Even if she's starting to fall for the girl. Even if there's a chance Mary Carlson might be interested in her, too. Right?
Girl In Pieces by Kathleen Glasgow – Charlotte Davis is in pieces. At seventeen she's already lost more than most people do in a lifetime. But she's learned how to forget. The broken glass washes away the sorrow until there is nothing but calm. You don't have to think about your father and the river. Your best friend, who is gone forever. Or your mother, who has nothing left to give you. Every new scar hardens Charlie's heart just a little more, yet it still hurts so much. It hurts enough to not care anymore, which is sometimes what has to happen before you can find your way back from the edge.
Labyrinth Lost by Zoraida Cordova – Nothing says Happy Birthday like summoning the spirits of your dead relatives. Alex is a bruja, the most powerful witch in a generation…and she hates magic. At her Deathday celebration, Alex performs a spell to rid herself of her power. But it backfires. Her whole family vanishes into thin air, leaving her alone with Nova, a brujo boy she can't trust. A boy whose intentions are as dark as the strange marks on his skin. The only way to get her family back is to travel with Nova to Los Lagos, a land in-between, as dark as Limbo and as strange as Wonderland…
---
This Week in Review…
My birthday was fantastic and I had a blast with my friend who came down from Vegas. I was able to relax a bit and just have some fun. I am still behind on reviews and am working on getting them up. I started a six week boot camp program which is kicking my ass and I'm sore and exhausted, but loving it. I am trying to start working on my work life balance and having to hit the gym at 7 each night means I leave the office at 6:30 which is a good two hours earlier than normal (except Fridays 'cause that's my catch up day. It's 10:30 pm and I'm still here). Next week will be fun as I'm taking Little One to see Adele on Wednesday night. I got the tickets before Christmas so we have been waiting quite a while to go.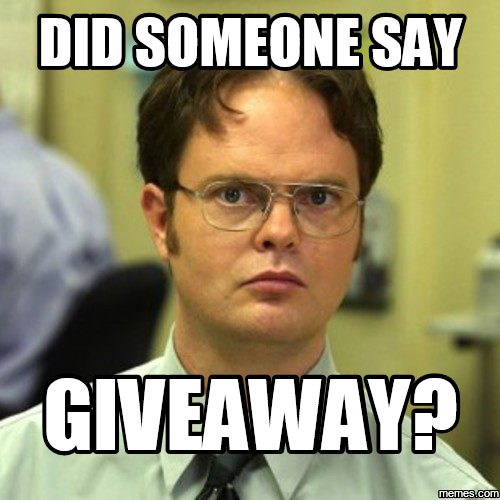 ONE (1) winner will receive a SIGNED hardback set of THE STARS NEVER RISE + THE FLAME NEVER DIES (US) — Ends Aug 14th, 2016
ARC of Claiming Noah by Amanda Ortlepp (US) — Ends Aug 15th, 2016
---
Stuff I Enjoyed This Week…
Shannon at It Start's At Midnight – Lesser-Known (But Still Kind Of Annoying) Tropes
Katie at Katie's Book Blog – What the heck has become of this community?
---
United States of Books – This week's book took us to Virginia with The Known World by Edward P. Jones.
---
Up Next – August 16, 2016 – Eric Smith author of Inked
August 30, 2016 – Christine Reilly author of Sunday's on the Phone to Monday
---
My Weekly Posts
---
So how was your bookish week?
Subscribe to Blog via Email